At OC Power Generation Ltd our fleet of generators is ideal to supply our commercial clients with power for emergency or programmed shutdowns.
We can deliver large, medium and small generators as required by the industry. As a result, mains power companies, have used OC Power generators to provide backup for support to the grid.
Our large generators can be run in parallel! This provides the necessary loads with both the flexibility and cost saving of reverting to the smaller load as required. We can supply anywhere, anytime!
Additionally, if you need some friendly advice just give us a call or email us!
Looking for more? See our range of Small Generators and Medium Generators, available for hire and sale here at OC Power Generation Ltd.

OC Power Generation Ltd supports those affected by power outages of all kinds.
At OC Power Generation Ltd we understand the need for a speedy response when a power outages occur.
Our staff are on call 24/7 to respond to emergencies. When you Call +353 22 28 804 you will speak directly to a staff member, not a voice recording.
They can help you determine the size and amount of equipment required to rectify your power outage, with the least amount of inconvenience.
You also have the comfort that OC Power Generation Ltd runs its own freight, therefore the need for relying on outside contractors is minimised.
For planned power outages, we can tailor a solution that will result in the least amount of inconvenience to your business.
Cable hire, fuel tanks and on site monitoring set up and commission is all included in a planned or emergency generator hire event.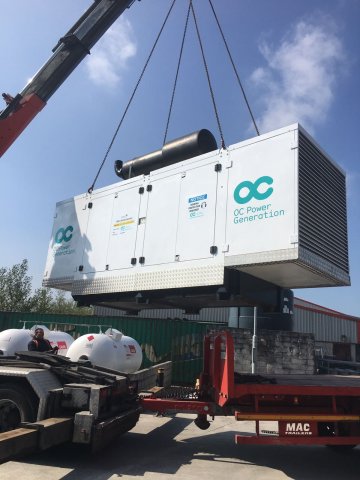 FIND OUT MORE