MV and LV switchgear is an essential, yet potentially hazardous, element in the provision of power to your business and involves extensive levels of knowledge and expertise.
Annual switchgear inspections and switchgear maintenance schedules can be performed on all types of MV and LV equipment, including MV pressure testing, primary and secondary injection, infra-red thermographic surveys and insulating oil sample testing.
A 24-hour call-out service, consultancy, technical advice and facilities management of MV rings, controls and associated LV equipment completes the professional package.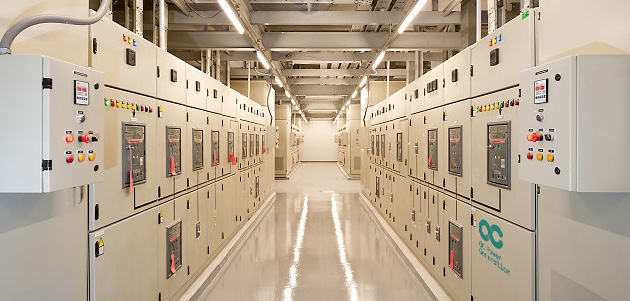 Other switchgear services include on-site investigation, emergency repair and site surveys.
OC Power Generation Ltd has been working with clients across a wide variety of industries to provide planned switchgear maintenance programmes designed to prevent power loss and ensure that standby power is readily available.
The company also has the expertise to meet all MV and LV diesel generator and switchgear requirements including the procurement and installation of new diesel generator sets, critical switchgear components or manufacturer recommended spare parts.
The safety and reliability of electrical switchgear equipment installed in public buildings throughout Ireland and the UK is often overlooked with circuit breakers, for instance, providing the backbone of power distribution infrastructure on your sites.
OC Power Generation Ltd have wide experience dealing with all types of switchgear equipment and recognise the vital role that reliable circuit breakers can play in maintaining continuous power supply.
ALL OUR ENGINEERS ARE SPECIFICALLY TRAINED TO THE RELEVANT EQUIPMENT. WE ALSO WORK WITH MAJOR SWITCHGEAR SUPPLIERS AND HAVE THE SOFTWARE AND DIAGNOSTIC TOOLS TO FAULT FIND WITHOUT ANY THIRD-PARTY VISITS TO SITE.
FIND OUT MORE